What a game yesterday, Atlanta Braves were leading by 3-0 until the end of the game and then Colorado Rockies came back with 3 runs to tie the game in 9th inning. Right in the next inning they scored 2 more and the win went to Colorado. It was definitely frustrating for Braves how they lost three straight games at home, but they will try to avoid a home sweep.
WINNING TEAMS
Both teams have a winning record and late in the season every win is very important. Colorado Rockies are 66-56 to the season, on the other side we have Atlanta Braves with the record of 68-53. What is interesting with Colorado is that they are playing very good on the road this season. They hold away record of 35-29 and playing on them on the road was profitable so far with +15.4 units. But also Atlanta Braves are playing good baseball and they hold good home record of 34-26, which made a profit of +5.70 units for bettors.
Atlanta Braves are scores 4.9 runs per game with batting average of 0.262, and if we check other much more important batting metrics, they are very solid hitting team and I rank them as #11 best hitting team in the league.
Colorado on the other side scores 4.7 runs per game and I have them as 8th best hitting team against left handed pitchers, but unfortunately for them, they will not play against left handed pitcher, but against very solid right handed pitcher on the road and they score 4.4 runs per on the road with not impressive batting average (0.232) and 4.6 runs per game versus RHP.
With current hitting situation I give small advantage to Atlanta here.
CLOSE PITCHING MATCH UP
Atlanta Braves will start with Anibal Sanchez, who is 6-3 to the season with ERA of 3.17. He has been very solid this season and I rank him above league average. 88 strikeouts in 88 innings and what is very interesting is that he is 4-0 against Colorado in his career with ERA of 1.99 (5-1 team). But of course this should not mean anything, but it is interesting information, that he always played well against the Rockies.
Chacin will start on the other side for Colorado and he has been very good pitcher for this team this season. Record 10-9, ERA of 4.58, but if we check his numbers little bit deeper, I don't rank him lower than Anibal Sanchez on the other side. What is very interesting is that he has been playing well outside of Coors Field. His road ERA is 3.04 and ha played well in last couple of games too. But what is also interesting, is that one of the worst games this season he had exactly against Atlanta. He walked 6 Atlanta hitters and finished with 7 ER in that game.
BULLPEN ADVANTAGE
Atlanta lost a game yesterday after they were leading 8 innings. It was a blown save from their bullpen, but we can not make judgement about their pitching stuff after that game and if we take a look at a bigger picture, I give Braves advantage here. ERA 4.12 and I rank them as above league average bullpens (#11). Colorado on the other side has a bullpen with ERA of 5.18 and I rank them just below league average (#17). Their away numbers are little bit better as we know, that their home ballpark is not pitcher friendly, but still I think that Atlanta will have small advantage here.
PROJECTIONS, +EV and BOOKMAKERS ODDS
Bookmakers opened the odds at around 1.80 and since then the odds dropped little bit to around 1.76. But I still think we have some value here. I have projected, that Atlanta will have 64.03% of chance winning this game. My fair odds on Atlanta braves are at -178 and because of that there is some value.
RECOMMENDED BET
I believe that Atlanta will make extra effort to avoid a sweep today. Of course this is not a guarantee for anything, but if we check schedule right now, Colorado is going home after this game. This is the last game for them in the east and honestly they made a great job. Yesterday, they were little bit lucky, but who cares, at the end of the day they count another win.
When it comes to pitching, I don't give any advantage at the start of the game. I think we have two very solid pitchers on the mound and I would not make a big deal out of pitchers performances in the past against those two teams (ATL – Sanchez 4-0 vs Col with ERA 1.99, COL – Chacin 0-1 vs Atl with ERA of 13.49). But I will give small advantage to Atlante late in the game, because based on my numbers they have better bullpen.
Hitting will be also on Atlanta Braves side and especially because we have two right handed pitchers on the mound. Both teams are very good against lefties, but when it comes to hitting against right handed pitchers I give advantage to Braves.
So, after three straight losses, I recommend to take Atlanta Braves for a bounce back and avoiding a sweep.
ATLANTA 1.76
Bet at Cloudbet or Bitcoinrush (US accepted)
—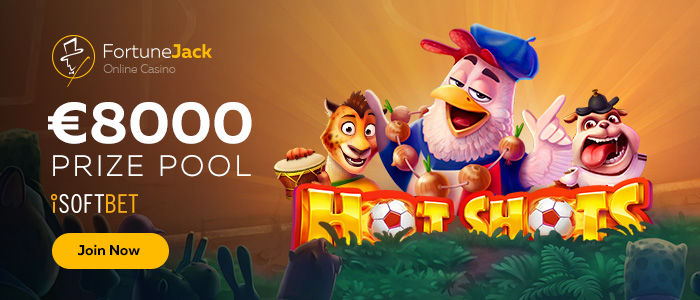 https://bitcoinbettors.com/wp-content/uploads/2018/08/JIRI-PICKS-2.png
315
560
MB
http://bitcoinbettors.com/wp-content/uploads/2017/12/bbbettorstransp12.png
MB
2018-08-19 14:49:13
2018-08-19 14:49:13
MLB: Colorado Rockies @ Atlanta Braves